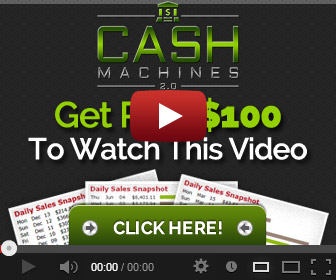 One of the first places to get started online with affiliate marketing is clickbank.  Why clickbank?  The reason is simple.  It is quick to get started and you need to get a win.
Clickbank offers lots of digital products that you can promote.  All you have to do is walk around a little bit and you will see that people are jumping on this mobile device and smartphone trend.  People are getting their information from the web on mobile devices and digital products are going to be here to stay.
Ebooks are the name of the game.  Clickbank has lots of products that are in the digital format and this plays right into the current trends.  You get signed up and you get access to lots of products that you can promote using the internet.
Once you get into clickbank, you can search the marketplace for products.  Find the products that you want to promote and get your affiliate links.  You want to keep a file with all of your clickbank links.  This can help cut down on time.  You don't have to keep running back into clickbank all the time to get the affiliate links that you have previously created.
Check to see if there is a jv page for the affiliate offers that you want to promote.  You can check the description area.  What is a jv page anyway?  JV stands for joint venture.  The jv page is a place where you can get additional promotional information and updates.  You can find email swipes, blog content, graphic banners and much more on joint venture pages.
The clickbank affiliate link is going to long.  You might not want to use it to promote your offers.  How can you make a long ugly affiliate link look better to your readers and prospects?  The simple solution is to use a web address for it.  You can buy a domain name and point it to your clickbank affiliate offer link.  The process is not hard to create.  Here is an idea.  Get a list of keywords that you want to focus on.  Use the google free keyword tool or your favorite keyword tool to find highly searched keywords.  Keep a list ready.  Domain name registration companies are known for running web domain deals.  Just find the codes that are really good for buying domain names.   When those deals are in action, pick up domains that you want to use for your affiliate marketing purposes.
One domain name can be used for multiple affiliate offers.  You can use sub domains to get even more juice from your new domain purchase.  Once you get your domain setup and forwarding to your offers, you can use it in your online and offline marketing efforts.   Instead of your prospects having to view a long and ugly web address, they can now just use the new domain name.